What are you getting into?
In one day I will tell you how to:
Evaluate what you sell so people are more likely to buy.
Come up with a proposition that's likely to win (no silly promises – if you sell rubbish I can't help you. Try one of the miracle-working gurus).
Show you how to brief - and inspire - yourself or a copywriter to do better.
Give you the two formulae that have worked for me selling just about anything you can imagine and a few things you can't.
Tell you what makes your deathless prose easier to read.
Show you the secrets of design that kill or encourage readership.
Give you a check list to use when you're wondering if it will sell – or why it was a total disaster.
Show you scores of examples, and analyse them so you know why some did well and some didn't.
Answer any questions you have (like what am I doing here? I'd really much prefer sitting in meetings all day).
Tell you a few appalling jokes so you don't fall asleep.
Make you WORK on something for your own business so you go away with more than good intentions.
Does that sound good to you? Is there anywhere you'd rather be on a Monday?
Of course not. So why not book right now?
Wondering if you should come?
Read this specially sourced testimonial.
Do you like "specially sourced"? Typical marketing bullshit.
Here's some more: this is what they call a geo-centric testimonial - which is a pretentious way of saying it's from someone in Bristol.
"Extraordinarily good at understanding products, identifying what motivates prospects and, above all, getting more of them to reply and to buy. All I can say is Thank God for Drayton Bird."
Alex Davies, Managing Director, Pensions, Hargreaves Lansdown
If you know anything about financial services you know that Hargeaves-Lansdown have been hugely successful, really sticking it to some of those big fat bloated organisations whose names you will recognise.
What you won't know is that besides writing copy for them over the past few years, I have conducted training.
Here is a comment from their co-founder and Chairman, Peter Hargreaves.
"I value the partnership which seems to have grown between our two firms"
Peter Hargreaves, Co-Founder and CEO, Hargreaves Lansdown
How did Hargeaves Lansdown do so well? How is it they have just joined the FTSE 100?
Partly because of a unique synergy between the talents of the founders. But also because they believe in the only kind of marketing that matters.
The kind you measure.
When you join me in Bristol that's what I'll be talking about. Copy for marketing that gets measurable results.
It seems to have worked quite well for them. Maybe it could help you.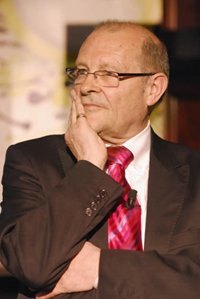 Drayton Bird? As if you needed to be reminded, he is a legend of UK copywriting.
His copy has helped to sell everything from Airbus Airplanes to Mercedes Cars ... from expensive investment courses to Peppa the Pig books ... from Everest Home Improvements to Prudential Insurance ... from hotels in Paris to villas in Thailand ... from Landscape Gardening to legal textbooks.
And he's worked with many of the world's leading brands, including American Express, British Airways, Deutsche Post, Ford, Microsoft, Nestlé, Procter & Gamble, Philips, The Royal Mail, Unilever and Visa.
Not to mention working with four of the top five ad agencies. So you could say he knows a thing or three about copywriting.
David Ogilvy said that Drayton 'knows more about direct marketing than anyone in the world.'
The Chartered Institute of Marketing named Drayton Bird one of 50 living individuals who have shaped today's marketing.
Campaign magazine called him 'the only universally acknowledged point of creativity in the direct marketing world'.
Some of the world's most highly paid copywriters have honed their skills by following his advice. Why not you?
The more people come, the less you pay.
I could only get a room for 40. 176 people expressed interest within 24 hours.
7 places seem to have gone so far. If I get 20 people, it's £497 plus VAT. If I get 30 it's £397 plus VAT. If I get 40, £297 plus VAT.
So don't hang about, book now - and bring a colleague. With two months to go, we should be full.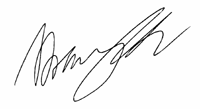 Sign up today and reserve your seat(s).

All bookings include the usual Drayton Bird no-quibble guarantee. If by the first break you don't think the day will be worth 10 times what you paid, I'll refund your money without question.

'I used the copywriting principles that Drayton teaches to write a sales letter. It pulled a 76% response for a client who'd never achieved anything over 24%. Amazing! Thanks, Drayton.'
- James Hammond, Brand Halo

'Your books are among my most valued possessions, and easily among the greatest ever written on advertising, right up there with those by Caples, Ogilvy, Schwab, Reeves and Hopkins.'
- Gary Bencivenga, widely regarded before his retirement as the world's best direct marketing copywriter.
'No one writes advertisements like Drayton Bird. When we wanted to promote fastMAP, our new web- based research programme we asked Drayton to write the copy for the ad. The result? We got five times more response.'
- Tony Coad, Chairman, CCB Ltd
'What a kick that was! I feel like I've just spent an hour with the Pope … you triggered so many great ideas and confirmed so many closely held beliefs of mine, well, believe it or not, words fail …'
- Clayton Makepeace, the most successful copywriter in the world today.
'Drayton is a straight-talking DM guru who captivates his audiences. He is never afraid of being different (or writing more copy than anyone else!) and has helped us become the 2nd largest player in our sector.'
- Neil Sherring, Marketing Director, Windsor Telecom plc